Gift vouchers

for cooking courses
A voucher for a cooking course for your friend, partner, parent or business partner is the best gift you can give. With the voucher, you offer an unforgettable experience, a great time and new culinary skills and this can get even better if you do it together!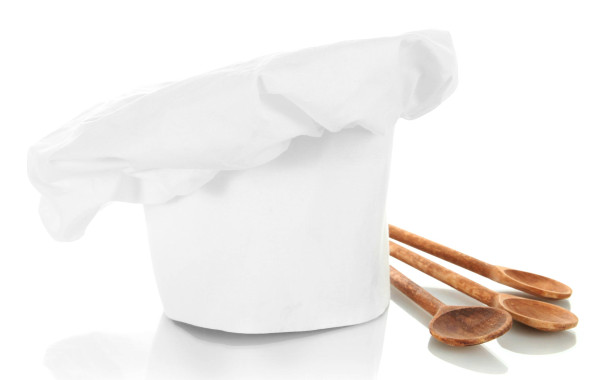 We offer

two types

of vouchers
Gift vouchers for adults 
2990 CZK
The best gift for your wife, boyfriend, mother or a friend. No matter if they are just beginners in the kitchen, experienced home cooks or more like professional chefs just about to open their restaurant or a cafe, they will for sure find a course that will make them lick their fingers and sharpen their knives!
Gift voucher for kids
1590 CZK
Show your kids that cooking can be fun without a messy kitchen at home and under the eye of a professional chef. Kids, just like adults, start with the preparation of ingredients, followed by cooking and the best part - eating! Lots of laughter, fun, and satisfaction as well as some cold beverages are also included.
PROMO
Buy 3, get 1 for free
Cooking together is fun! Order 4 gift vouchers, use the code '3+1' in the discount code box, and get the 4th voucher for free! This is the best option if you are looking for a gift for the whole family, a bunch of friends, your employees or business partners or if you are organising a hen or stag party.

Experience
15 years of experience, over 50 courses to choose from, best chefs, relaxed atmosphere, lots of fun.
Variability
Our vouchers are open. You can choose when and which cooking course to take, and the selection is enormous!
Transferability
They are transferable - if the recipient doesn't have time to do it, he or she can give it as a gift to somebody else.
Long validation
The voucher is valid for 6 months, with the possibility of prolonging it for further 6 months
Culinary Gift Vouchers
How it works
When was the last time you put a big smile on someone's face and made them happy? Finding the perfect gift for your loved ones or co-workers isn't rocket science with our vouchers. As the vouchers are not for a specific cooking class or even a specified person, the recipient can choose from a wide variety of cooking classes that we offer, choose a date that best suits him or even give the voucher away to his friend or partner.
Our gift vouchers are valid for 6 months from the date of purchase so there is plenty of time to take part in the course. Before the expiration date, the validity of the voucher can be extended for further 6 months. Still - just like with food - it's better to have it when it's still fresh and warm but if necessary you can prolong it for a fee of 500 CZK. Please note that once a gift voucher has expired it cannot be extended, so keep track of the expiration date. You can't do much with the overcooked steak, right?
Once the recipient chooses his course and attends it, the magic happens and with the voucher, he gets all that's included in the regular course - the instructions given by a professional chef, the ingredients needed to cook the dishes from the course menu, useful cooking tips, new culinary skills, friendly atmosphere and some good wine or other drinks to compliment the tasting experience. Sounds delicious? And that's how it is!

Quality and tradition
since 2007 on the Czech market

A unique experience
a combination of flavors, aromas and pleasant company

Experienced chefs
with foreign experience

More than 50 courses
European and world cuisine