A magical place

you were looking for

Why the farm?
Chefparade farm is a magical place created out of a love for cooking, experiencing new flavours and spending time together. It's a country farm dedicated to cooking with a rustic feel and modern facilities. It's a perfect place for a dream wedding or unusual corporate event. Because cooking is being together, and being together, sitting at the table and enjoying the food in the open air, surrounded by nature and out of the busy city is something we are all looking for! Don't we?

What to do?
We have renovated the old farmhouse and made the farm a perfect place for experiencing cooking in many different ways - both outdoors and indoors. Bake your own bread or pizza in our outdoor oven, pick up herbs for your dishes, go fishing, learn how to make sushi under the blue sky or simply enjoy a perfect barbecue together with your coworkers, family and friends. Our experienced chefs will make this day perfect for you because you are the most important ingredient!

What can you expect?
Rustic, stylish, renovated farmhouse perfect for the wedding

Facilities and equipment for all types of cooking, both outdoor and indoor

Experienced chefs who will run the activities and reveal their culinary secrets

A conference room in a modern barn that can accommodate up to 100 people

Accommodation in modern 'cabins' for up to 24 people (8 x 2, 2 x 3+1)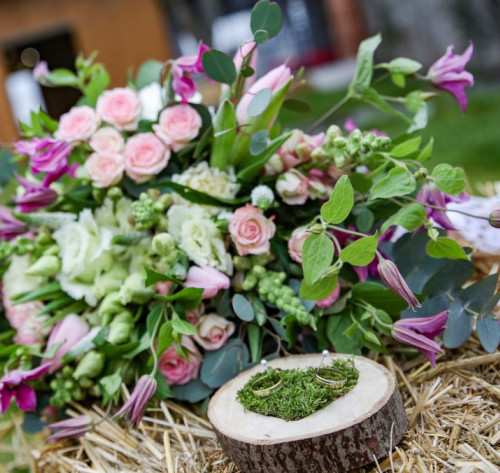 Weddings at the farm
If you are looking for a perfect place for a rustic style wedding or simply a wedding in the open air, at the farm, far from the sounds of a busy city, Chefparade farm is a place for you. Let your guests abandon the routine, enjoy great food and nature and make your dream come true. We will make your big day taste even better!
Team-building events at the farm
Cooking together is a great way to build relations and with our over 15 years of experience in organising team-building events and other corporate and business activities, you can be sure that your coworkers or business partners will enjoy the day at the farm and the food they prepare together. Want to organise unforgettable even?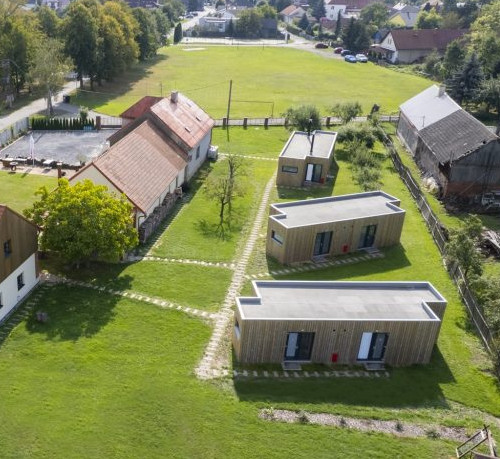 Accomodation at the farm
A country farm calls for a special accommodation and this is exactly what we offer at the Chefparade farm. So make your experience with us even longer and stay for the night to enjoy a bit of glamping with our modern cabins suited for up to 24 people (we have 8 cabins for 2 and two 'apartments' 3+ 1 that can accommodate a family).
Chefparade Statek is located near Mladá Boleslav in the village of Sukorady (exact address is Sukorady 31), a 30-minute drive from Černý Most.
GPS:
50°25'42.4″N 15°01'43.3″E

  +420 733 738 521
  statek@chefparade.cz

Quality and tradition
since 2007 on the Czech market

A unique experience
a combination of flavors, aromas and pleasant company

Experienced chefs
with foreign experience

More than 50 courses
European and world cuisine